Here is a look at the American Idol judges and host out enjoying themselves this past week at the FOX Winter TCA and All Stars party afterwards.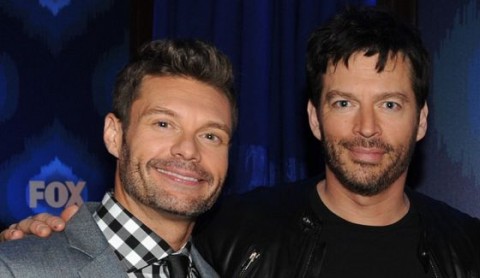 The Season 14 crew was together for some fun at the TCA after party out in Pasadena, CA over the weekend and of course Jennifer Lopez was looking especially good all done up in Dior satin skirt. Check out their photos below, courtesy of FOX, and the video highlights featuring JLo's red carpet worthy look.
click images to see full size views

Video: Jennifer Lopez Is A Style Idol At The FOX TCA All Star Party
There were a lot of interesting discussions coming out of the TCAs this year with insight to the newly eliminated American Idol results show and interviews by the judges discussing the season ahead. We'll watch more news from the event.
Image credit: Frank Micelotta/FOX
Image source: FOX