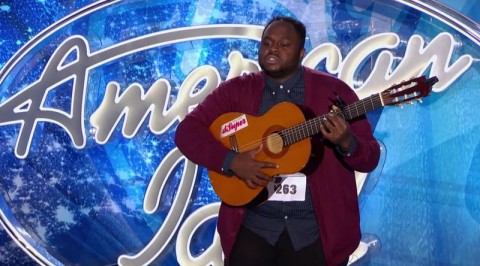 We're heading into American Idol 2015's third week of auditions and before we get any further, let us back up and recognize the best of the auditions from New York City and Kansas City.
Adam Ezegelian, "Born To Be Wild." This guy has some energy. He is sure to bring the house down. Twitter and our search results are abuzz for this guy.
Nick Fradiani, "In Your Eyes." Sure, he might just be another White Guy With a Guitar, but he's a talented and great-looking one. His audition topped several online polls and it was one of my favorites.
Hollywood Anderson, "My Best Friend (an original)." I absolutely loved this guy. I caught a lot of tweets about him as well, so there was no doubt in my mind he was making this list. 
Jax, "I Wanna Hold Your Hand." I have to admit I didn't like this girl at first. I didn't even give her the best review in my original recap. But since then I've listened again, and I had a bit of a change of heart. I'm ready to hear more from her.
Najah Lewis, "Payphone." I didn't see Twitter buzzing much about Najah, but I was. She remains one of my favorite auditions so far. I don't expect her to actually advance in the competition, but I like her anyway.