The American Idol 2015 Tour will only feature the Top 5 contestants this season, instead of the usual Top 10 or more in previous years. American Idol Tour tickets are already on sale, so go ahead and grab them online if you want to see your favorites perform!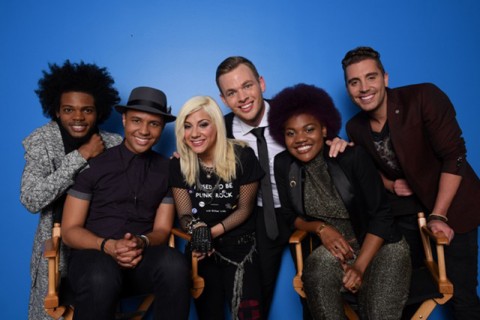 For those worried they might miss out on their hometown favorite on the American Idol Live Tour this summer, keep your fingers crossed. We hear that the rest of the Top 10 may pop up here and there to help entertain crowds in or near their hometowns.
Billboard is reporting that the American Idol Top 5 and not the Top 10 as we've seen year after year will criss-cross the country with the American Idol Tour 2015 performance shows. But all hope isn't lost for the other finalists.
Also in the report is news that locals may see their representing finalist if things line up." A source tells Billboard discussions are ongoing for finalists No. 6 through 10 to be allowed to open the concert in their hometowns. That's assuming the routing matches up."
Click for the full list of American Idol Tour Dates across the country or search for American Idol Tour tickets online for your local city.
Would you still buy tickets to the American Idol 2015 tour if the number of finalists performing was halved? It'll be interesting to see how ticket sales do this season, but don't expect many details on that from us. We tend to avoid ticket discussions since the company that owns the company that owned Idol threatened to sue us for promoting their concerts a few years back. Seriously. I'm sure they'll do just fine without our help.