What could you love more than getting to watch former American Idol winner Carrie Underwood duet with American Idol judge Keith Urban on the final night ever of the show? We could wish that the series would never actually end, but what an awesome way to go out with style!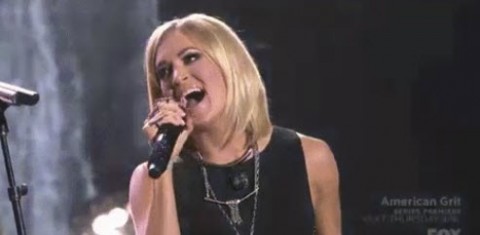 One of the show's most popular winners coupled with one of American Idol's most beloved judges. A musical match made in heaven! As American Idol fan @giphy said on Twitter of the awesome performance: "This duet is EVERYTHING!"
Keith Urban and Carrie Underwood's rendition of "Stop Draggin' My Heart Around" was dragging our heart all over the place. The rocking edge they gave to the song had us bouncing in our seats, while at the same time kind of crying because we never want the show to end! And how about Keith Urban in a suit, yummy!!!
.@KeithUrban + @carrieunderwood = #IdolFinale match made in heaven!https://t.co/8ujzN9Vecx

— American Idol (@AmericanIdol) April 8, 2016
Was Carrie Underwood your favorite American Idol winner? Would you love to see her go back out on tour with Keith Urban again? We would!