Go behind the scenes of the American Idol 2016 finale and visit with all your favorite alumni, judges, and guest stars from fifteen seasons of the show! The red carpet has been stuffed with everyone from American Idol history you can imagine. From previous American Idol winners to the original American Idol judges, this finale was a show for the TV hall of fame.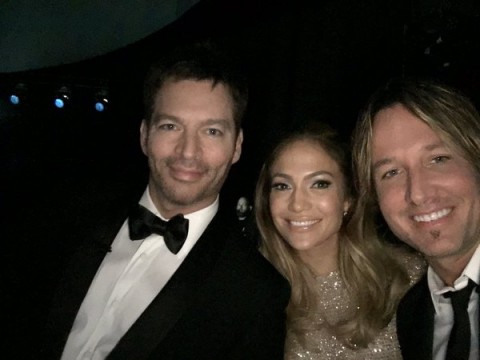 It is so hard to believe that after 15 seasons, this is the last American Idol finale we'll ever see. Well, probably. Maybe. There are those rumors, but… Anyway. This could very well be the final time we ever hear that distinctive American Idol theme song as the show opens, or watch an American Idol winner be crowned amid an ocean of confetti. And watching host Ryan Seacrest walk on stage for the final time — tearjerker!
amazing to see… @ryanseacrest kicks off @americanidol for the last time… #idolfinale pic.twitter.com/vONm4SmWIS

— Harry Connick, Jr. (@HarryConnickJR) April 8, 2016
The last finale of any great show is always sad to see, but at least we got to watch American Idol really go out in style. The producers of the show brought back every single American Idol winner and beloved alumni they could get their hands on. Guest stars and great singers from all corners of the country and the globe showed up for the last crowning of an American Idol winner. It's a bittersweet moment, but it was great to get to see all of these awesome people gathered together once more in honor of the show that launched so many into stardom, and kept us entertained for so very many years.
Check out fabulous photos from the big American Idol finale red carpet and celebration below! Just click the first pic to scroll through all the images! We'll keep adding more as they come in!