Jessica Cabral won her Golden Ticket to Hollywood and now she's competing to stay in the race as the hundreds of hopefuls who arrived are now struggling to make it on to the next round. How did she do during her first solo performance in American Idol Hollywood Week? Well, it was impressive enough for the judges to put her through to group round, but what did you think of her talent?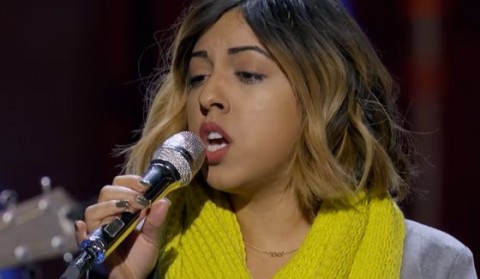 During her performance, we hear from Jessica Cabral that she decided she couldn't let the final season of American Idol pass her by without auditioning. Looks like she made the right choice. Now will the Judges decide to keep her around for the Showcase Round? Let us know what you think in our comments section below!
Watch Jessica Cabral sing "Photograph" during Hollywood on American Idol 2016. Would you vote to keep her on the season or send her back home?
Can't wait to find out if Jessica Cabral made it through to the next round of the competition? Take a sneak peek ahead in the season on our American Idol spoilers page!