Former The Voice contestant MacKenzie Bourg felt like he had to take a risk to impress the American Idol judges in the last solo round for Hollywood Week. So he pulled out an original tune titled "Roses" to show off both his voice and his songwriting skills. The result was one of the best performances we've seen yet during the competition so far!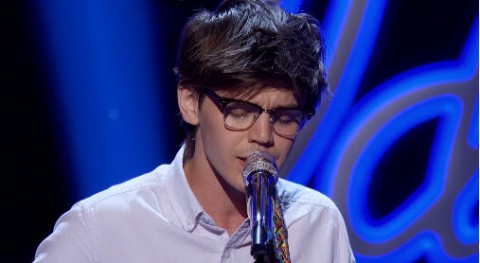 The American Idol judges were astounded that the song was a MacKenzie Bourg original. One of them even said it sounded like a lost Ed Sheeran track! Quite a compliment for the young singer. Jennifer Lopez, Harry Connick Jr., and Keith Urban all really seemed to dig the performance a lot. We definitely "like that kid a lot" too, just like the judges, and think he is really strong Top 10 material!
The risk was worth it! Mackenzie's song really impressed the judges. ? #HollywoodWeekhttps://t.co/gt9UejUZG6

— American Idol (@AmericanIdol) February 4, 2016
Can't wait to find out if MacKenzie Bourg made it through to the next round of the competition? Take a sneak peek ahead in the season on our American Idol spoilers page!