During her American Idol 2016 audition, singer Tristan McIntosh was brought to tears when her mom surprised her by returning suddenly from overseas. Tristan couldn't be more proud of her military mom, who was lucky enough to get to be in the audience during this Hollywood Week performance dedicated to her.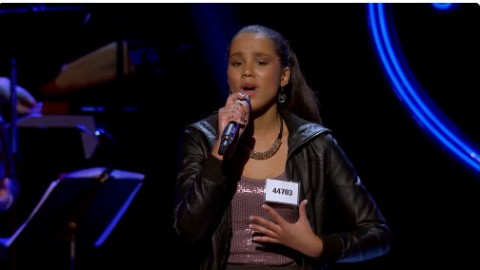 Tristan McIntosh says that whenever she is doubting herself, she can just look in the audience and her mom will be smiling no matter what. Well it isn't just Tristan's mom smiling after her performance of "What Hurts the Most" by Rascal Flatts. The American Idol judges look pretty pleased with Tristan's turn on the stage for her last Hollywood Week solo!
We can feel the emotion in her voice. ? Such a powerful performance! #HollywoodWeek https://t.co/k86XFmeuHc

— American Idol (@AmericanIdol) February 4, 2016
Can't wait to find out if Tristan McIntosh made it through to the next round of the competition? Take a sneak peek ahead in the season on our American Idol spoilers page!