American Idol 2016 continues last night as the Judges and viewers returned to Hollywood Week for the third and final round with yet even more deep cuts from the roster of contestants.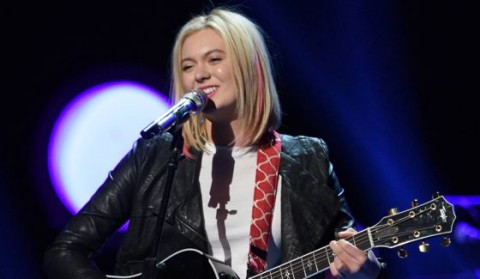 We've watched the list of nearly two hundred singers be whittled down to less than a hundred and we've got just one more stop before we hit the American Idol Top 24 this season. These final performances would help the Judges decide who deserved a spot in the Showcase Round which airs on Thursday.
There have been some tough cuts with the first two rounds and a lot of early favorites were sent home, too often without even getting their own segment or elimination aired, but now that we're down to so few singers we hope to see more about each of them as their fate is revealed.
We recapped last night's American Idol results and performances for these last solos, so stick with us for the show and see who pulls off that big American Idol moment as we continue to wait to discover who will be the last winner of the series.
First up in the final solo round of Hollywood week is Stephany Negrete. And while she's breaking one of my personal rules by attempting Adele, her version of "Set Fire To The Rain" wasn't bad. I find her kind of boring and predictable though, so I wouldn't be putting her through if it were up to me.
Thomas Stringfellow, Avalon Young and Olivia Rox are up next and we only get to see bits and pieces of each. Thomas, despite doubting himself sounded pretty solid to me. Avalon was a bit off, but Olivia brought an original to the stage and seemed to nail it.
John Wayne Schulz, sans the cowboy hat, is next on the stage and he's delivering his version of Keith Urban's "John 3:16" and it wasn't anything special. As the judges implied, there was just something missing from his performance.
Taking the stage next is MacKenzie Bourg with his original song "Roses." His performance was pretty fantastic. That's a great song and he showed that he's a true artist by taking the risk and giving it to us. The judges were shocked that it was his original song. They seem to really like him so we can expect him to show up in the Top 24.
Oh great. Another Branden song rule broken. Shelby Z. performed an annoying version of "Alone" by Heart, making that about the 1 millionth time it's been performed on Idol. Kory Wheeler followed her with his version of "Fix You" by Coldplay and then James Dawson VII delivered a unique version of "Wicked Game" by Chris Isaac. (Can I say how much I despise these edits when they batch three singers together?)
After what I can only presume was a fit, Tristan McIntosh got someone to give up their song choice so she could sing "What Hurts The Most." I'm trying not to hold that bratty moment against her — not because she used the excuse that her mom is in the military — but because it was a pretty good performance. Not my favorite by any means, but pretty solid.
Sonika Vaid proves that she's still one of the best contestants this season. We don't get a lot of her performance, but it's soft yet powerful and she delivers it with a lot of emotion. The judges seemed to dig her as well.
Following Sonika is Lee Jean. I didn't like the song choice for him AT ALL. But I love his energy and his artistry, but this wasn't an American Idol caliber performance for me, but I love him.
After Lee is his buddy Sara Strum with a little Keane. And again, not the best song choice for her, but she's got a great energy. Unfortunately for Sara, the edit she and Lee are getting as friends probably means she's out. Or Lee is out. One of them will be out sooner or later.
Jenn Blosil and her gimmicky voice and stone-washed mom jeans got a quick edit, thankfully, but the judges love her so it doesn't matter how she did, she's going though.
Totally unlike Jenn is, natural singer Emily Brooke flubbed a bit of her audition with her version of "What Hurts the Most." The judges seemed to really be into her though, so we can expect her to make the cut as well.
Malie Delgado gave it her all, despite laryngitis, but don't expect her to make it through, not with the other talent. Lionne Destiny is in a similar boat, so it's not looking good for either.
CJ Johnson's "Go Your Own Way" by Fleetwood Mac was another short edit, but what we got to see was full of energy and fun.
Following CJ was Jeneve Rose Mitchell with her quirkiness. I don't even know what to make of her. Like no one would ever buy her album, but she'll sure be fun to watch on American Idol. So we can expect her to make it to at least the Top 24.
The final performance of the night is Dalton Rapattoni. I think he may have had a seizure, but it was an entertaining seizure. I think listening to his singing style could get old fast, but his talent is undeniable.
So the only thing left tonight is the judges' deliberation. The judges deliver the results, making up the American Idol 2016 Top 51. Next stop: the live showcase and then the Top 24.
Don't forget to join us on Facebook, Twitter, & by Email for more Idol!