American Idol 2016 contestants often make fast and lifelong friends during their time on the show. It looks like singers Lee Jean Jr. and Sara Strum are well on their way to being besties. They are totally adorable together, but Sara swears they are just friends. Lee is three years younger than her after all!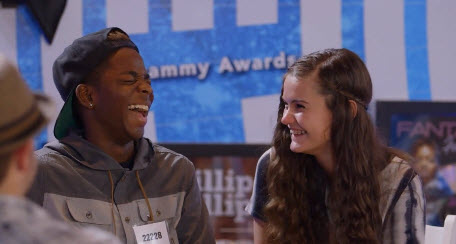 Sara really hopes they both make it through so their friendship can continue to grow, and after both of their performances, we think they stand a good chance! Sara was a little weak in parts of her song, but she pushed it hard at the end and sounded great. Lee Jean Jr., meanwhile, really gave a terrific showing from beginning to end. We will be sad if they are split up!
The most adorable pair! ? #HollywoodWeek https://t.co/IG55ObvC6d

— American Idol (@AmericanIdol) February 4, 2016
Can't wait to find out if Lee Jean Jr. and Sara Sturm made it through to the next round of the competition? Take a sneak peek ahead in the season on our American Idol spoilers page!