She will always be the original American Idol winner. Music superstar Kelly Clarkson owes her spectacular career to her success on the hit reality TV singing competition, and she's never forgotten that. Time and time again, Kelly Clarkson has credited American Idol and it's fans with launching her into stardom. She was first one to secure the hearts of the show's viewers and be voted by them to take home the crown.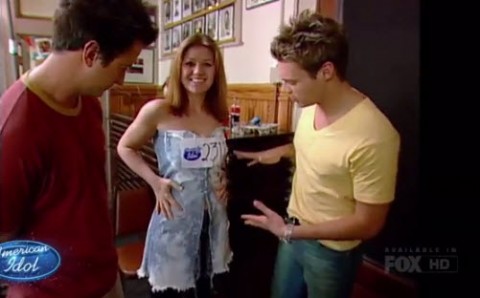 Kelly Clarkson followed up that special moment with millions of records sold and numerous awards, including three Grammys. It's only fitting we should begin the final week of the series with a look back at the very first Kelly Clarkson American Idol audition video ever.
For me, even though the show has produced many amazing talents over the years, Kelly Clarkson will always be THE American Idol. Her rendition of "Natural Woman" by Aretha Franklin will forever be my favorite performance on the show ever.
Thank you American Idol for bringing an incredible singer like Kelly Clarkson into the light and gifting her to the world!