Preparing for the final season of American Idol, host Ryan Seacrest along with judges Jennifer Lopez, Keith Urban, and Harry Connick Jr. took a moment to discuss what this last round means for the series.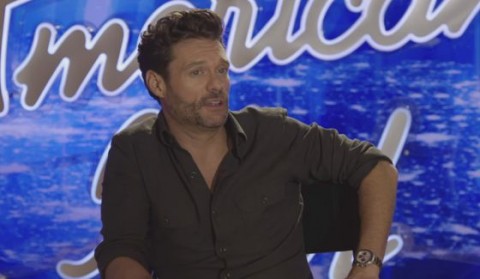 Ryan admits he's biased, but feels American Idol is the only series that launches superstars and he hopes "we find a superstar for this bookend to Kelly Clarkson. We want to find someone who creates a magical legacy for American Idol."
Singers came out to auditions, Ryan suggests, because they knew this was the last chance and he believes that "no one is going to forget you" when you're the last name on the list of American Idol winners.
Jennifer Lopez echos that sentiment saying the Hopefuls know there won't be any other chances to get a Golden Ticket and a trip to Hollywood to be part of Idol.
Keith gives parting advice to this season's batch of contestants telling them to be "special and engaging in such a way that people will vote for you."
Watch the full video below and be sure to join us for tonight's premiere.