American Idol 2016 might have ended for MacKenzie Bourg just shy of the final three, but the journey isn't over for the singer-songwriter as he delivered some news late Thursday night via Periscope.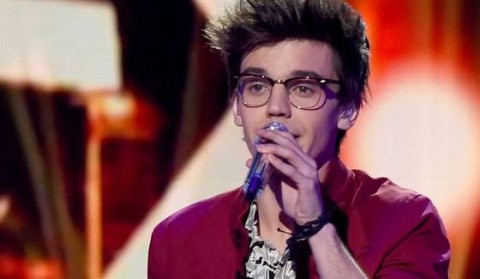 "I have good news for you, MacKenzie said while walking the streets of Los Angeles following his elimination. "'Roses' will be released. I cannot say by what record label or when but it will be very soon."
"Roses" was the song written by MacKenzie that the judges mentioned on Thursday night's episode and that he performed during Top 14 week.
MacKenzie assures his fans that even though he isn't headed to the finale, it's all good.
"I'm not bummed," he said with a smile. "It feels good to know that I have you guys. It's all kind of working out. Don't be bummed.
"Obviously, the competitor in me wanted to win, but I'm not bummed," he continued. "I think if Chris Daughtry would've sat around and pouted for however long when he got eliminated, he wouldn't have sold 60 million albums. I'm trying to take that with a grain of salt and be a good sport."
Fans will be seeing MacKenzie again next week at the American Idol 2016, finale, but he also revealed that he will be performing on Live with Kelly and Michael in New York City on Monday.
MacKenzie Bourg performs "Roses" on American Idol 2016