The American Idol 2016 tour has been cancelled according to a confirmation from Idol's parent company. Once a big part of the Idol cycle each year the tour's recent decline in sales and attendance has dropped so much the whole event has been scraped.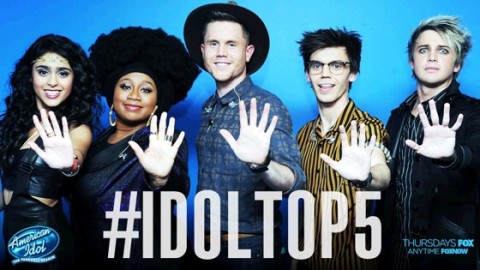 CORE Media, 19 Entertainment's parent company, released this statement to Billboard explaining their decision to not go forward with adding the summer tour as we're used to seeing each season since the series began in 2002.
"The American Idol Live Tour has historically been an integral part of celebrating the seasons' contestants and also garnering excitement for summer auditions for the upcoming season.

This year's Idol finale celebrates the past 15 seasons, the amazingly talented participants, and the millions of fans who've helped make American Idol the legendary program and brand it is today. It will be so memorable and meaningful and we've chosen to end it on that note."
The news actually traces back to Tristan McIntosh who made the big change known when a fan asked her about the anticipated tour. Tristan revealed there would be no tour for the Top 5 this time around.
So much for any hope of a sendoff farewell tour to go with the Farewell Season of Idol, but if the numbers are dropping too low and don't work even after big cuts to the accompanying bands and even dropping the Idol contestant roster to the Top 5 then this isn't a shocking decision. Disappointing for many fans, but not a surprise.
Would you have bought tickets and attended if the Idol tour came near your town?