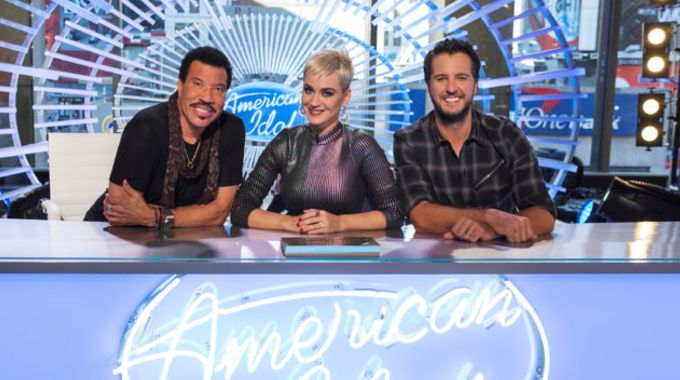 We've made it through the first four hours of American Idol 2018. That means we've seen a lot of the new judges, so I think everyone is starting to develop opinions on the that new panel. I know we have, so we're going to share those with you now.
So how do we think Lionel Richie, Katy Perry and Luke Bryan are doing? As a whole, we think the judging panel is solid. They have a lot of natural chemistry and are fun to watch as a group. I'm actually surprised at how well they play off each other.
Individually, things are a different story. Let's take a look at each of the new judges.
Lionel Richie. I think Lionel is playing the nice guy role. And I think it's a little too nice right now. He praised and hugged a few too many people for my liking. But I do respect him as an artist and trust him with the job of helping find the next American Idol.
Katy Perry. Oh, Kelly Clarkson, why did you have to go to The Voice? Why did you leave us with Katy? OK, so Katy isn't the worst judge there's been. But she just kind of tries too hard to be entertaining? And I've never really been a fan of her vocal abilities, so she might be able to spot star quality in a person, but should she be judging people on their vocals? Eh, I'm not sure. She's not boring, I will say that. And as I mentioned above, she does play off the other judges well.
Luke Bryan. I think Luke is my favorite of the three. He's naturally funny and somehow manages to be a sexy dude while being goofy. I think a lot of ladies and some men will enjoy Luke on the judging panel. I think they were looking for a Blake Shelton type since he has done so well as a judge for The Voice, and I think they found it in Luke.
I think this is a perfectly adequate panel. Are they my dream panel? No. I would't have picked any of them. But they will do for now. It'll be interesting to see if they stick around if we get another season or two of American Idol. I'm hoping they plan on revolving the judges in and out even more than The Voice does.
What do you think of the new American Idol Season 16 judges? Who is your favorite?