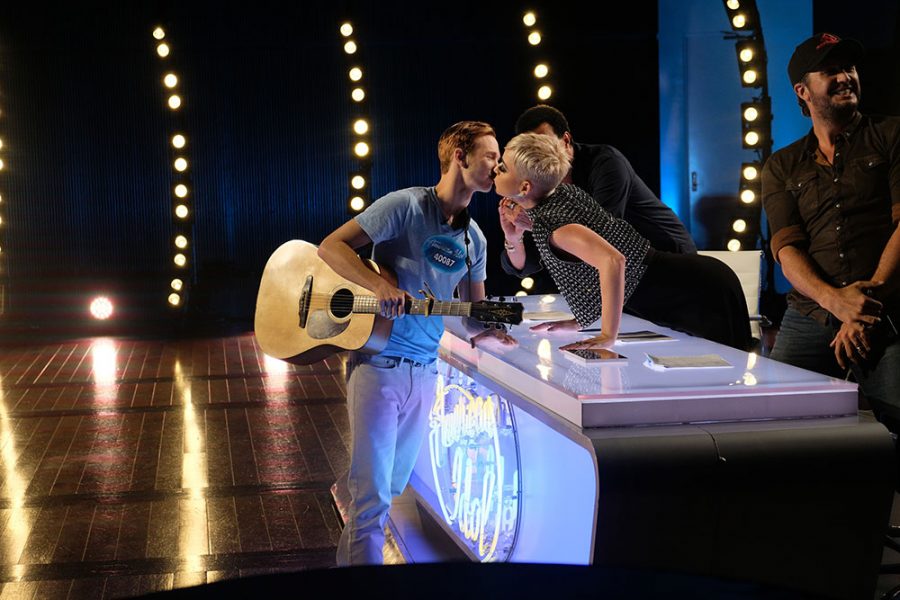 More people are talking about the now-infamous kiss Katy Perry planted on American Idol 2018 hopeful Ben Glaze than they are about the show's reboot, it seems.
Katy's kiss sparked an outcry and debate on whether or not what she did was considered sexual harassment. A lot of people saying that's exactly what it was and that there's a double standard when it comes to women harassing men. The #MeToo era has brought a lot of sexual harassment and assault by men to the forefront, but we haven't heard a lot on the other end. Until now.
Luke Bryan, one of Katy's fellow judges says the pop star is only guilty of trying to create "fun TV."
"It's unfortunate that stuff like that turns into a story that big," Bryan said during and Australian morning show. "I watched an actual interview where Ben, the kid that was involved, he said he was cool with everything. And I gotta back Katy on that, y'know? She's in there working hard and making fun TV."
Ben Glaze at first stated how uncomfortable the whole thing made him feel, but followed that up with an Instagram post stating that he wasn't sexually harassed by Katy.
"I do not think I was sexually harassed by Katy Perry and I am thankful for the judges comments and critiques," Ben wrote on his Instagram. "I was uncomfortable in a sense of how I have never been kissed before and was not expecting it."
Luke also pointed out that the three of them (himself, Katy and Lionel Richie) are new to this judging thing and have left room for error. "We're gonna get it right sometimes and we're gonna get it wrong sometimes," Luke added. ""We're in there critiquing people and I may say something one day that everybody's not gonna like. That's just what you sign up for."
What do you think? Was Ben Glaze sexually harassed by Katy Perry or was she just trying to make fun TV?