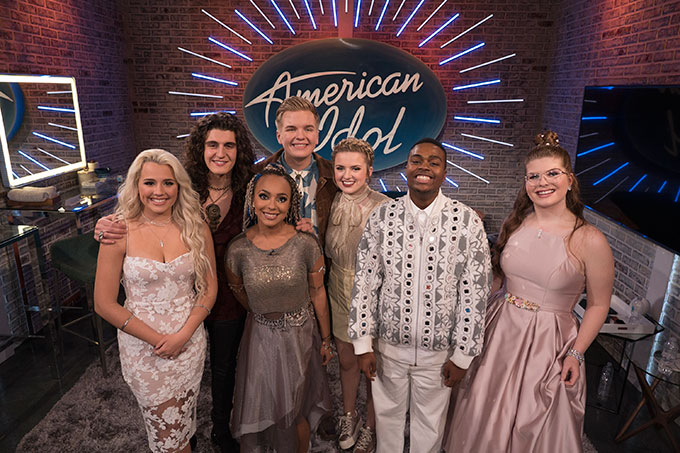 This Sunday night the American Idol 2018 Top 7 will be performing two songs each. One topic will be songs from the year they were born and the other is songs from the Prince catalog.
We have the Prince songs that the American Idol Top 7 will be performing, thanks to Billboard. You will notice that no one is singing "Purple Rain." They're either doing that as a group number or they couldn't get the rights.
American Idol 2018 Top 7 Song Spoilers
Cade Foehner: "Jungle Love" (by The Time, written and produced by Prince). This is an interesting choice for Cade. We'll have to see how it goes, but I'm not feeling it. In my song suggestions for this round I picked "Let's Go Crazy" for him. That would have been better, I think.
Caleb Lee Hutchinson: "When Doves Cry." Again, another song I would not have chosen. I can't imagine this song performed with a country twang. I picked "The Most Beautiful Girl in he World" for him.
Catie Turner: "Manic Monday" (The Bangles song, written by Prince). This is a good song choice, and I actually picked this for Maddie, but I think it will suit Catie pretty well.
Gabby Barrett: "How Come U Don't Call Me Anymore." This is not a very well-known Prince song, so I'm not sure what her thinking was here.
Jurnee: "Kiss." I actually picked this song for "Diamonds and Pearls" for Jurnee, so I'm excited to hear her sing it.
Maddie Poppe: "Nothing Compares 2 U." This is one of the songs I picked for Catie, but now that I know Maddie is performing it, I'm really excited. I think this is the right song for her and will actually put her into the next week easily.
Michael J. Woodard: "I Would Die 4 U." I didn't think about this song for Michael, but let's be real: he can sing anything he wants and it will be good. He'll handle this one very well I think.
In case you're wondering about the other songs, we don't have those spoilers yet, but we do have their birth years for you:
Cade Foehner,1996
Caleb Lee Hutchinson,1999
Catie Turner, 2000
Gabby Barrett, 2000
Jurnee, 2000
Maddie Poppe,1997
Michael J. Woodard, 1997