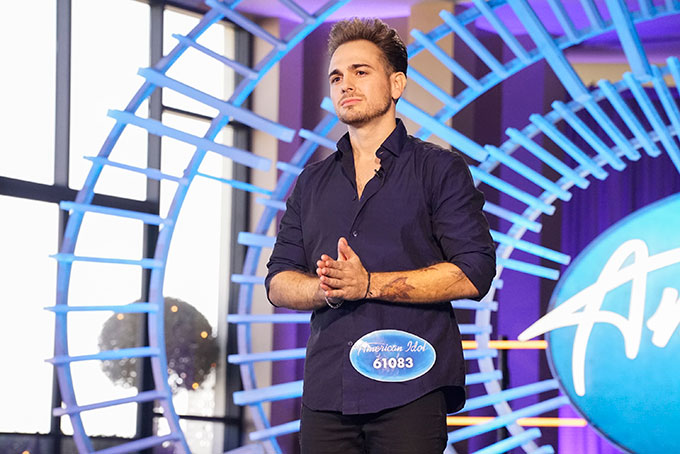 We are only two episodes into the American Idol 2019 auditions, but we have a couple of favorites already. We are talking some actual heavyset contenders here. All five of these hopefuls could go all the way.
Here are the best of the first two rounds of auditions.
1. Alejandro Aranda. There has never been a more deserving No. 1. As I said in my recap from last night's episode, Alejandro might be the best American Idol audition in history. Yes, even better than Adam Lambert's very famous audition. I hope America takes to Alejandro because he is a musical genius and deserves to he beard.
2. Juan Pablo. I first thought Juan was going to be another one of those really cocky guys who thinks he's all that and then opens his mouth to sing and we all cringe. But Juan was incredible. And if it weren't for Alejandro, he would have taken the No. 1 spot in these rankings easily. He is so, so good. There's just so much star power there. See his audition video below.
3. Myra Tran. I love being surprised and that's what all three of these did for me. I thought Myra was also going to be kind of a joke singer, but she killed "One Night Only" from "Dreamgirls." She's so young, but has so much power in that voice. Of the girls we've seen so far, she is definitely the best in my opinion. See her audition video below.
4. Walker Burroughs. I love how old-school Idol Walker seems. He doesn't seem like someone who has had two failed recording contracts and is finally getting another shot. He seems like just a dude who can sing and play the piano and decided to see where American Idol takes him. And he's just really good. And he has a real presence about him. I'm looking forward to seeing more of him. Check out his audition video below.
5.Laci Kaye Booth. There's something so sweet and authentic about her. I think she needs some coaching as far as how to be a star on the stage, but her voice is unique and I think people will fall in love with her. Check out her audition video below.
And if I was picking a 6th audition, it would have been Shayy. Not only was her story emotional, but so was her performance. Check it out below as a bonus.