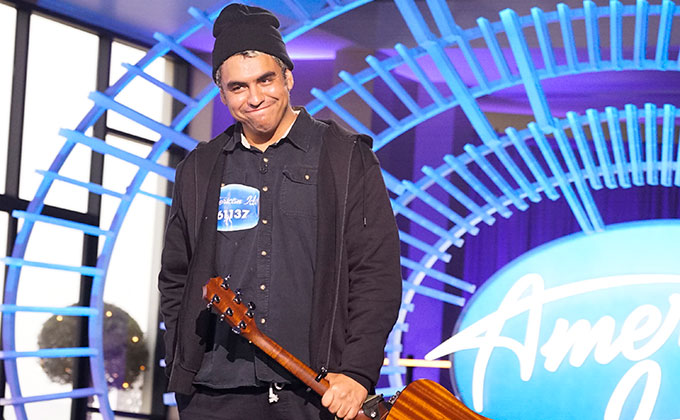 Last night we saw the close of the American Idol 2019 auditions. And we have seen some really good talent! It's going to be one heckuva show when we get to the real completion.
So we thought we would count down the Top 10 auditions from this season. This is of course just our opinions, so we'd love to hear yours in our comments section.
American Idol 2019 Top 10 Auditions
10. Riley Thompson, "Oh Daddy." I loved that she's a natural country singer and I think she will be very popular among the voters that tend to lean toward country.
9. Alyssa Raghu, "Shark in the Water." We saw Alyssa make it pretty far last season, but she has really grown in the past year, so look for her to go even farther this season.
8. Laine Hardy, "The Weight." I wasn't much of a fan last season, but I knew a lot of people would be. So I was actually really shocked when he got cut at Top 24. But I think that was a good thing because he came back this year way better.
7. Shayy, "Rise Up." I find Shayy to be incredibly inspirational and her audition was one of my favorites.
6. Walker Burroughs, "Love Like This." Walker has a great, great presence about him. Even before I knew he could sing I was interested in watching and listening to him. I think he'll do pretty well this season.
5. Myra Tran, "One Night Only." I was really surprised by how powerful her voice was. I think her audition is one of the best, so I look forward to hear what else she does for us.
4. Madison VanDenberg, "Speechless." The judges called her the next Kelly Clarkson. While I don't know about all that, she is incredibly talented and could probably sing anything put in front of her. We are in for a treat this season.
3. Ashley Hess, "Don't Know Why." This was the most effortless audition this season. Her natural talent should lend itself to a lot of different styles so I cannot wait to see what else she brings us this season.
2. Jeremiah Lloyd Harmon, "Almost Heaven." There is just something that really stands out about Jeremiah. His original song was so touching that I've thought a lot about it since seeing it. I think he really has that whole American Idol package that I think could win this season.
1. Alejandro Aranda, "Out Loud," "Cholo Love." This guy is a total genius. I still claim that he might have had the best audition in American Idol history. I hope America responds to him as I did. He deserves to make it very far, if not win.
What were your favorite auditions this season?