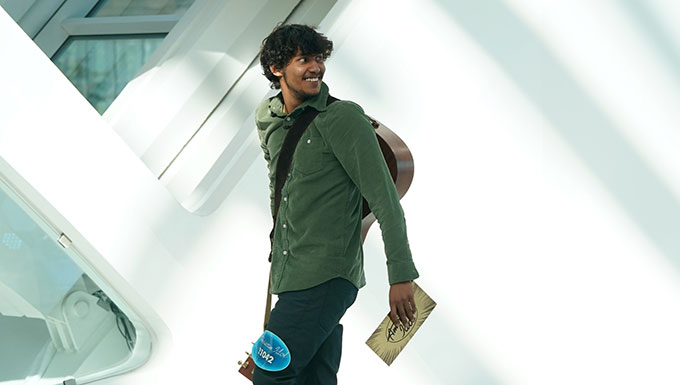 American Idol 2020 kicked off Sunday night, and already we saw some contestants that are sure to make it far on the Idol stage this season.
Let's take a look at the first round of auditions and rank the Top 5 from the season premiere.
1. Arthur Gunn, "Girl From the North Country." There was just something special about this guy. Beyond his backstory, there's just the ability to connect and reach out to his audience. I think we can expect to see a lot more of him.
2. Just Sam, "Rise Up." I wasn't as into her vocals at first, but after she settled down she killed it. There's so much emotion and hardship there that she will be able to deliver some really strong performances in coming episode, I just know it.
3. Louis Knight, "Changes." I don't know about him being the biggest start they've ever seen as Luke Bryant said (Kelly and Carrie say hi), but there's something big there with Louis. His British accent and his stylings are definitely a new thing for Idol, so I could see him really pushing it far this season.
4. Camryn Leigh Smith, "Big White Room." I definitely didn't expect her to be as good as she is. She's so young and seemingly unassuming, but then she starts singing and all bets are off. She's a big talent, but not sure she's commanding enough to make it all the way.
5. Franciso Martin, "Alaska." This final spot was going to Francisco or Nick Merico. In the end, I decided Franciso was the one I really wanted to hear and see more of. He's pure and natural whereas Nick seems so man-made and shelf-ready. He seems like he took the past year to just become more marketable and will likely be forced upon us all season. Meanwhile, Franciso is someone who would have a story arc and would be fun to watch grow.
Who were your Top 5 from the American Idol 2020 season premiere?