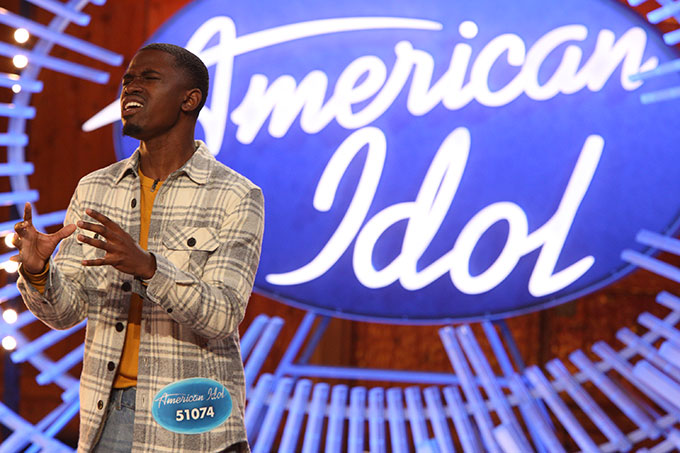 The American Idol 2020 auditions continued this past Sunday, and we got to see a new batch of talented singers. The judges even dubbed one Top 10 material.
So let's take a look at what we thought the Top 5 auditions from this week were.
American Idol 2020 Top 5 Auditions Week 3
1. Lauren Spencer-Smith. "What About Us." It's hard to believe someone so young can have such a strong and powerful voice. To me, Lauren definitely stood out the most from this week's auditions.
2. Dillon James, "Make You Feel My Love." Dillon isn't a perfect singer like Lauren, but he has star power. He really stands out as someone who could actually win American Idol. He has what voters often look for, and he already had a stint in Hollywood, so he knows the business.
3. Lauren Mascitti, "If I Can Lose You." I was reluctant to rate Lauren here because I kind of feel like she's a plant. Her boyfriend is actually a really well-known songwriter and she just looks like a star. I'm not saying she doesn't deserve to be on the show, but I'm always a little weird about people who end up on American Idol in less than organic ways. But she's very talented and had one of the best auditions this week.
4. Dewayne Crocker Jr., "Don't Worry, Be Happy." I didn't expect to like his audition that much when he said what song he was singing. I hate that song and always have, but I loved his version of it. He's got such soul and power in his voice, I think we will see a lot more of him, and hopefully he's full of more surprising song choices.
5. Kimmy Gabriela, "Let's Hurt Tonight." Kimmy is the one the judges dubbed Top 10 material. And I agree, but she was still only my 5th favorite. I mean she's a flawless singer. She didn't miss a single note. But she was also pretty standard fare. There wasn't anything else that really stood out. That doesn't  mean I don't think she's great. I just had four other auditions I liked a little better.
What did you think of the American Idol 2020 auditions this week? What were your Top 5 favorites?