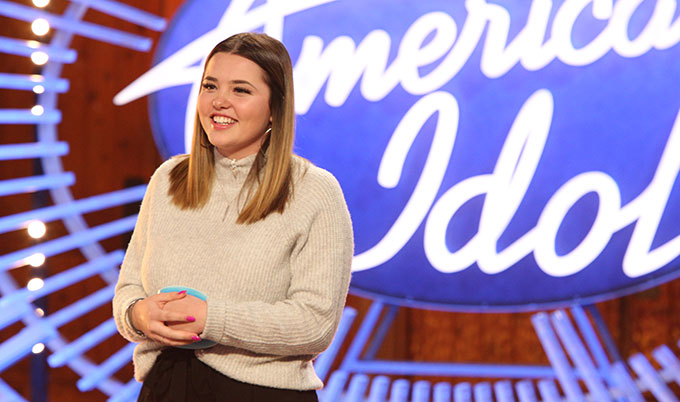 American Idol 2020 gave us more talent Sunday night during the third round of auditions. And interestingly enough, one of the best performances of the night wasn't even an American. It was Canadian Lauren Spencer Smith.
The 16-year-old singer really wowed the judges with her version of Pink's "What About Us." Lionel Richie said she had amazing control and that he has no actual critique for her. Luke Bryan thinks her voice is "super interesting" and tells her that her tone has them all very intrigued. Katy Perry says Lauren may be 16 years old, but "that voice is a thousand years old." She gets her pass to Hollywood Week, and I think we can expect her to go much farther than that.
Lauren has been making waves singing on Instagram and TikTok for a bit now, so she will likely come with a built-in fanbase. Will that help her out in the competition? We will have to wait and see.
What did you think of Lauren's audition? If you haven't watched yet, be sure to check it out below and let us know what you think. Could she be the next American Idol?
Be sure to check out our recap of Sunday night's episode featuring the third round of auditions: American Idol 2020 Episode 3 Recap: Judges Find 'Top 10 Material'
Also, check back tomorrow for our rankings of the Top 5 auditions from this week. And stay with us all season as we deliver American Idol 2020 recaps, results, rankings and any spoilers we can find. If you aren't following us on Facebook or Twitter, be sure to do that as well so you don't miss any of our Idol cover.
Lauren Spencer Smith, "What About Us"
RELATED: Want to find out who makes it into the top 20? Check out our American Idol 2020 Top 20 Spoilers.