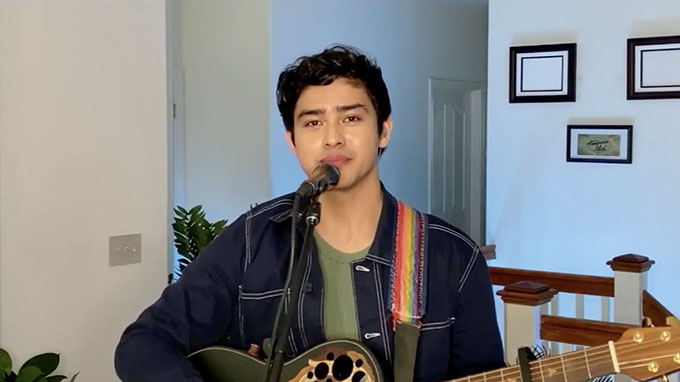 The American Idol 2020 Top 20 performed for your votes from their homes Sunday night, and your votes will decide the Top 10. That means the contestants are being cut in half and we will learn the results next Sunday. But who makes it into the American Idol Top 10? We are going to make our predictions now.
There are a few standouts that seem to just be definites at this moment. Francisco Martin is a fan favorite for sure, as are Arthur Gunn, Dillon James and Lauren Spencer-Smith. And after this week's emotional performances by Jonny West and Just Sam, I think we can expect them to make it as well. There are probably about 8 others who are pretty close in popularity, so it could go any way, but here's how we think the Top 10 could play out:
American Idol 2020 Top 10 Predictions (Random order)
Francisco Martin
Arthur Gunn
Dillon James
Just Sam
Jonny West
Lauren Spencer-Smith
Louis Knight
Sophia James
Makayla Phillips
Julia Gargano
These are by no means my hopes for the Top 10. I'm basing these on Twitter RTs and several internet polls I've seen. I think a few people who should be in the Top 10 are being overlooked, like Jovin Webb and Olivia Ximines. There's a possibility some others could still slip into the Top 10, like Grace Leer. She's teetering on about 10-12th in popularity, and since she's a country singer, and they often do well on American Idol, she could slip in there.
I do hope I'm wrong about a few of the Top 10, but with only 10 going through, there are bound to be some really talented singers saying goodbye.
What did you think of the Top 20 performances this week? Who do you think secured their spot in the Top 10? Who do you HOPE secured their spot in the Top 10?