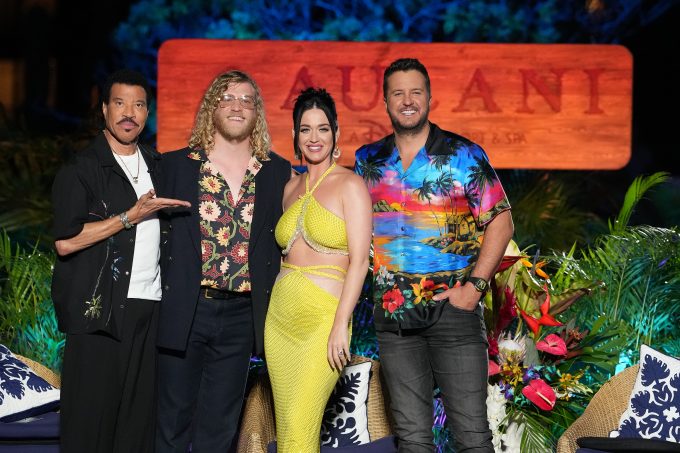 American Idol 2023 kicks off the voting rounds this Sunday. We'll see half of the top 26 perform on Sunday and the other half perform on Monday. The Idol contestants will be mentored by Allen Stone for the first night of American Idol at Disney's Aulani Resort in Hawaii. This is the first real chance for the top 26 to showcase not only their singing ability but their ability to perform under extreme pressure.
American Idol released some photos ahead of the upcoming performances. From them, we know that Matt Wilson, Mariah Faith, Pjae, Haven Madison, Elise Kristine, Kaeyra, Oliver Stone, Nailyah Serenity, Zachariah Smith, Lucy Love, Warren Peay, and Iam Tongi will perform on Sunday night, part 1, episode. We will also likely see and find out who takes the 26th spot.
The rumor surrounding the missing contestant is that someone made it but dropped out, so American Idol decided to completely omit their road to the Idol stage. Luke Bryan even posted a photo of most of the top 26, including a mysterious man in the background next to Pjae, Michael Wiliams, and Colin Stough. We'll finally have this mystery addressed on Sunday's episode.
For now, enjoy a look at American Idol at Disney's Aluani Restort in Hawaii Part 1.
Click the images to get a closer look at the top 26 performing in Hawaii.
Join us Sunday and Monday for the first live performances of American Idol 21. Make sure to add us on Facebook and Twitter to stay updated on all things American Idol.