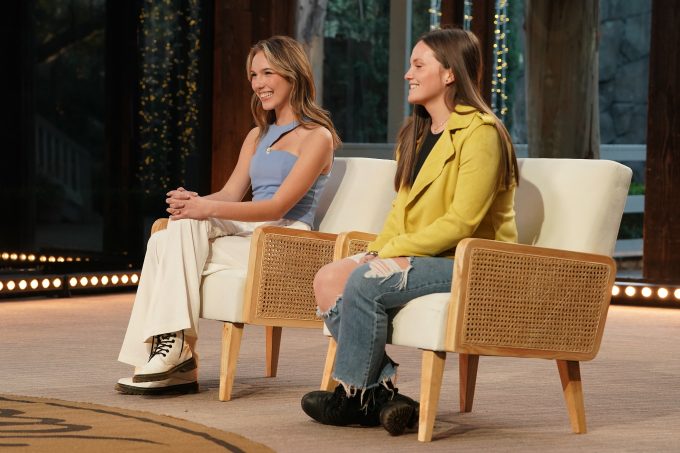 On Monday's American Idol episode, we saw Megan Danielle and Paige Anne face off by singing Adele's "Easy On Me." They were competing for a spot in the American Idol Top 24–that became the top 26. The judges ultimately decided to advance Megan to the top 26 and cut Paige. However, allegedly, there was a contestant that made the top 26 but dropped out of the competition. This is why we initially only saw 25 contestants at the end of Monday night's episode.
We now know that the judges bring Paige Anne back to replace the contestant who left the show before the episodes aired. We know Paige Anne returns because American Idol posted some pictures from the next two episodes and they show Paige Anne performing. On Sunday's American Idol 2023 episode, Ryan Seacrest will most likely announce that Paige Anne has returned to the competition.
However, she won't be performing until Monday night's episode. You can check out a preview of Paige Anne's return performance below.
Click the images to get a closer look at Paige Anne's performance at Disney's Aulani Resort in Hawaii. 
Paige Anne has to be feeling great about getting a second chance at her dreams. The fans also probably feel relieved to see her return as many were upset to see Paige Anne eliminated during the Showstoppers round.
Are you excited that Paige Anne made the top 26? Let us know in the comment section.
Join us Sunday and Monday for the first live performances of American Idol 21. Make sure to add us on Facebook and Twitter to stay updated on all things American Idol.