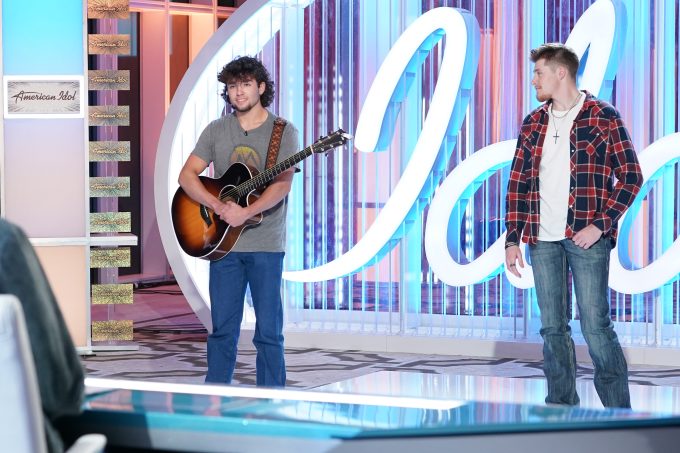 American Idol 2023 had a special hour-long episode that continued the auditions in New Orleans. It aired after the 95th Academy Award, so you may have missed it if you went to sleep right after the award show ended or before it.
We saw a whole new crop of New Orleans auditions that wowed and amazed us. Surprisingly, no one has gotten the Platinum ticket for this city yet. And this could have been the episode where someone finally got it. However, that wasn't the case, but there were plenty of great auditions.
Let's look at this week's American Idol 21 auditions.
The Auditions
Dany Epp went first. She performed "The One That Got Away" by Katy Perry. Her rendition inspired Katy to sing along. The judges also brought Dany's mother into the audition, who is also a huge Idol fan. They let her mother judge along with them.
She actually offered her some valuable advice. She got four yeses.
Amara Valerio went next. She started her audition by telling a story of when a girl interrupted her singing during the senior graduation, because she wanted to sing for her class. Amara didn't get a second chance during her own graduation because of COVID. 
Amara sang "Bust Your Windows" by Jazmine Sullivan. The judges kept calling out names to figure out who the girl was that interrupted Amara.  She ended up with all yeses to the next round.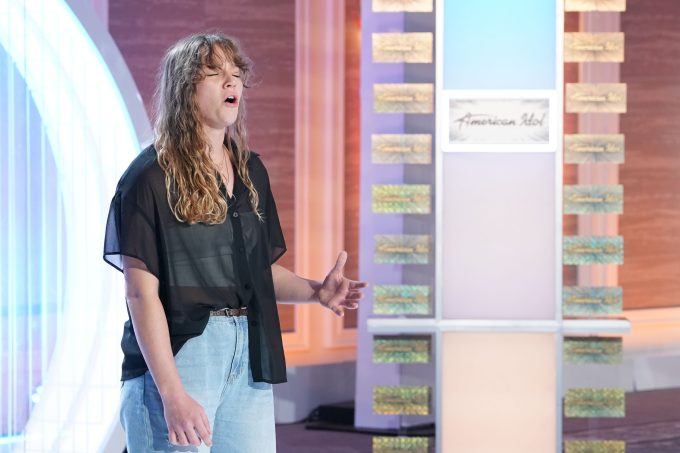 Hannah Nicolaisen talked about her history as a volleyball player. She also talked about only recently focusing on her music. She sang "Make You Feel My Love" by Bob Dylan
The judges are blown away by her performance, especially as someone relatively new to performing.
Reette Thorns performs "I Believe" by Fantasia. They say her performance isn't perfect but it doesn't need to be. They want her to gain confidence when performing.
Tripp Taylor gets compared to Lionel Richie. Katy jokes that they may need to do a DNA test. Tripp performs "Believe to My Soul" by Ray Charles.
The judges say that he has everything: talent, a great name, and the "it" factor. They call his sound distinct and original.  He gets all yeses. 
Colt Glover performs "Rock Salt and Nails" by Flatt & Scruggs. Katy said that he may be the best country singer they have so far. He gets all yeses.
Cay Aliese performs an original song called "City of Nashville." It's inspired by her recently deceased father. Katy said that she didn't feel the emotion with her singing. They're all hesitant about Cay but all give her yeses.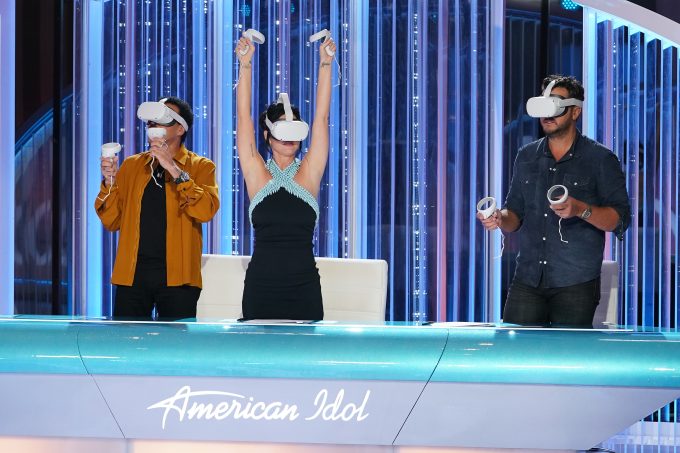 Segments
Savanna Christian performs while the judges test out the metaverse Idol game. Savanna's friend apparently created the game. Savanna doesn't go to the next round.
Rach Karma performs and gets nos from the judges but we learn that Rob Zombie and Lionel are close friends. 
This American Idol episode also kind of lacked in stellar performances, but there were a few that already have us on high alert to see how far they go in the season.