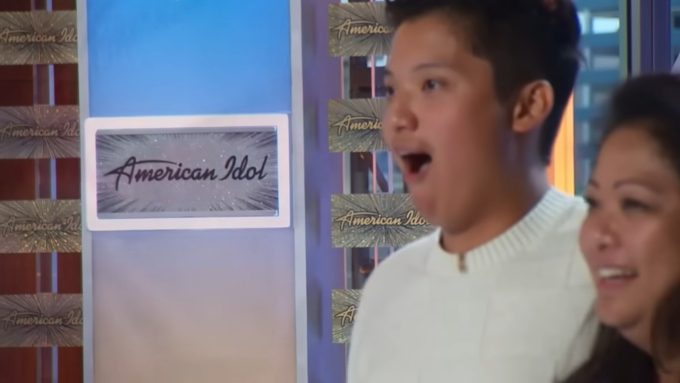 American Idol 2023 gave out its first platinum ticket during the night one auditions. Tyson Venegas was awarded the first platinum ticket in Las Vegas. There are still a few platinum tickets to give out but not anymore for Las Vegas. If you watched American Idol 20, then you're probably already familiar with the platinum ticket.
However, if you skipped the last season (or a few seasons), then you may be unfamiliar with this new change to the American Idol format. Additionally, you may just need a refresher on how the Idol platinum ticket works.
Here's a brief summary of the American Idol platinum ticket:
The judges must unanimously agree to reward one contestant in each city with a platinum ticket. It sends that person to Hollywood with a little bit of an advantage. They are allowed to skip one round of Hollywood week. However, that's not it. They also can watch the other contestants perform while they rest for the round.
This allows them to size up their competition and spot singers that they may want to pair with in future rounds.
Find out who the judges give one of our platinum tickets to on @americanidol starting Sunday night on @ABC! pic.twitter.com/VaVuNR9xpN

— Ryan Seacrest (@RyanSeacrest) February 20, 2022
This new twist was introduced in 2022 as part of Idol's 20th celebration. During American Idol 2022, three platinum tickets were given out to Kenedi Anderson, Jay Copeland, and Hunter Girl. The twist isn't a huge one because it doesn't really change much, but it is a small advantage that may help some contestants perform better in future rounds. It also spares them from one round of Hollywood week eliminations.
We'll see who else joins Tyson in the platinum ticket club for American Idol 2023. Were you happy to see Tyson receive the ticket? Are you looking forward to seeing the other contestants who receive it?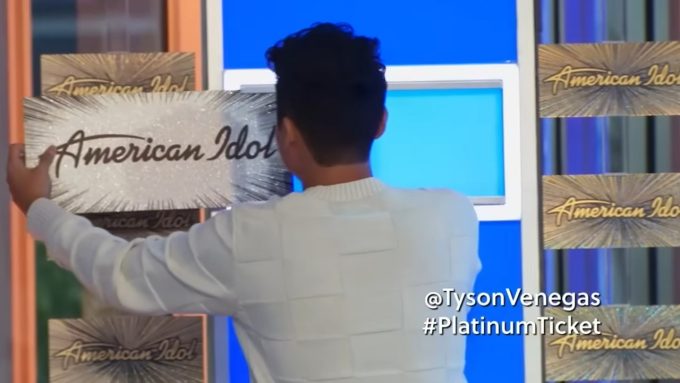 Join us every Sunday at 8/7c for our American Idol recaps. Make sure to follow us on Twitter and Facebook for all American Idol updates.