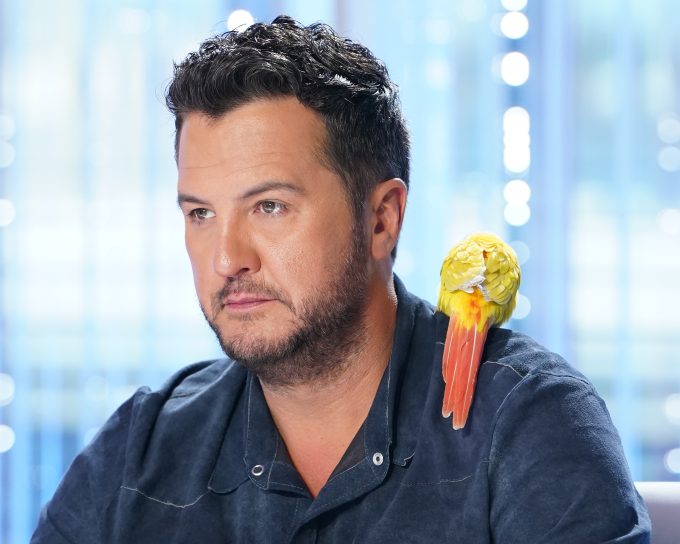 We are only a few days away from the American Idol 2023 premiere. Before the season starts, ABC has been releasing info on the contestants who are auditioning and trying to compete for the title of American Idol winner. Recently, ABC also released the first images of American Idol 21. These include some photos of the judges and an array of contestants.
The first images show some of the people auditioning on Sunday's premiere episode. We already saw a sneak preview of Iam Tongi's audition. The Hawaii native will be one of the people introduced during the Idol premiere. He brings judges Luke Bryan and Lionel Richie to tears when he talks about his late father who helped grow his love of music. Nashville, Las Vegas, and New Orleans are some of the first stops on the American Idol 2023 audition tour.
Besides meeting great talent along the way, Katy Perry, Luke, and Lionel get involved in some of their usual hijinks. We see Katy, Lionel, and Luke all with a yellow bird in these recently released photos. I think it's pretty clear that one of the contestants brings a bird to their audition. May the power of the birds be in their favor. We may also see some sort of similar name segment because there is a Luke Bryan, an L-Rich, and a Katey Parry who audition this season. We hope these name doppelgangers are just as talented as the judges that they have the same name or a similar name with.
A few other Idol contestants that we'll meet on Sunday are Zachariah Smith, Kya Monee', Jack Nicora, Colin Stough, and Lucy Love. Because Idol chose to highlight these contestants, we think it's probably safe to assume that they make it to the next round. If not, it could be awkward watching Luke Bryan send Luke Bryan home.
Check out the American Idol 2023 premiere night photos below
Click the images for a closer look at the American Idol 2023 night one auditions
Tune in to the American Idol 2023 premiere on Sunday, February 19 at 8/7c. Make sure to follow American Idol Net on Facebook and Twitter for all updates.