American Idol has produced some musical greats over its 20+ years — from Kelly Clarkson to Jordan Sparks to Carrie Underwood to Jennifer Hudson. This show knows how to introduce the world to future stars. American Idol 2023 will grace our screens soon with plenty of hopefuls and a few potential new stars. 
In the end, only one person can win the 21st season of Idol, but more than a few may win our hearts. William "Iam" Tongi is already pulling on the judges' heartstrings with his audition. The Hawaii native will soon make a splash. While we wait for the American Idol 2023 premiere, let's look at what we know so far about him. 
Here's what we know so far about Iam Tongi:
Iam Tongi Is Popular On Tiktok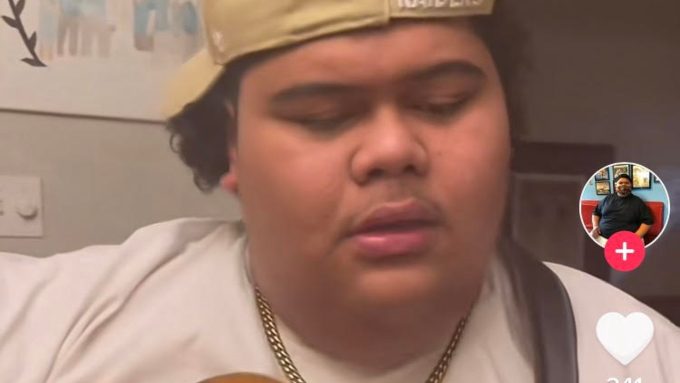 Iam often posts song covers on his Instagram and Tiktok.  However, his Tiktok seems to have gained him the most love and support. His Tiktok has over 77,000 followers and his profile has nearly 500,000 likes. Some of his covers include "I Can't Make You Love Me" by Bonnie Raitt and "Look at Us" by Vince Gill.
Iam is only 18, so it makes sense that Tiktok would be the platform that allows him to showcase his talent the most. Gen Z really loves their TikTok. He began posting covers on the platform in 2020 and has been consistently posting videos there ever since.
Iam Tongi Writes Love Songs
Iam has one single available to stream or purchase. It's a song called "Dreams" that he wrote for his sister's wedding. In a 2022 interview with Lauren Gruwell, he spoke about loving to write love songs. He admitted that he hasn't dated anyone or been in love yet but he loves romance movies.
His sister told him the story of her and her then-fiancé/now-husband and turned it into a beautiful love song. He describes his music as country mixed with alternative but said people tell him that his music is like the island. Iam also plays guitar and ukulele. 
Iam Tongi is a very talented young man, and he will give us some great covers on Idol 2023. Are you excited to watch his journey on this season of American Idol?
https://www.instagram.com/p/ColihyYPFHY/?hl=en
Tune into the American Idol 2023 premiere on Sunday, February 19 at 8/7C on ABC.