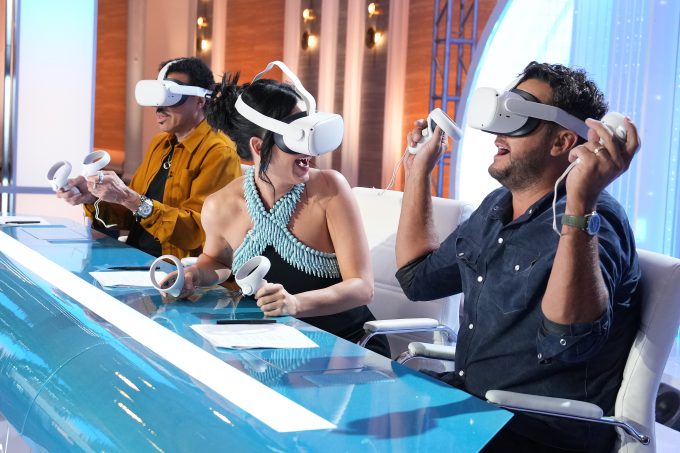 American Idol has a brand new episode this Sunday. Before getting to the next auditions in New Orleans, get a preview of the latest American Idol 2023 auditions. They're going to be just as exciting as Sunday's Academy Award broadcast.
We have a crop of new auditioners trying to take home the title of American Idol 21. We've already seen many amazing auditions, including from former contestants, family members of past contestants, and even contestants who dreamed of auditioning for American Idol most of their lives. In the last three episodes, we've heard plenty of moving, heartbreaking, and inspiring stories. We'll get more of the same with this bunch of auditioners. Let's check some of them out.
Get a sneak peek at American Idol 2023 audition night 4 below.
Click the images for a closer look at the American Idol 2023 night four auditions.
Due to the Academy Award broadcast, Sunday's episode of American Idol will air at a later time. It's currently scheduled to air at 11:30/10:30c but that time may be inaccurate depending on when the live Oscars broadcast ends.
Make sure to add us on Facebook and Twitter for all things American Idol.