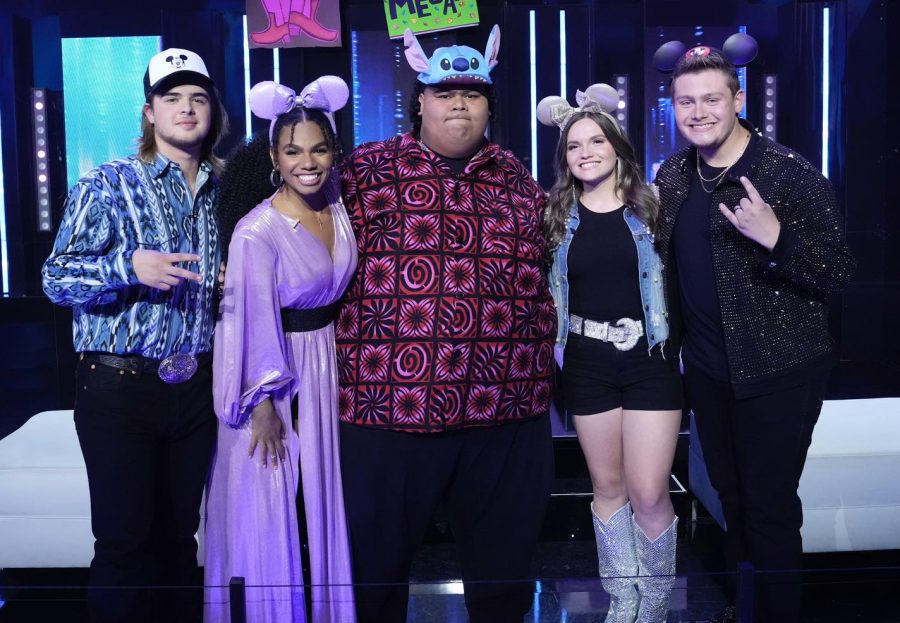 Sunday night's American Idol 2023 takes us down to the Top three. Before we see the elimination of two more Idol hopefuls, we'll see plenty of great Disney song performances. That's right, it's Disney Night. On the last episode, Ryan Seacrest announced that Sofia Carson would serve as the mentor for the Top 5.
Sofia Carson may best be known for playing Evie in the Descendants movies. She also plays Cassie in Purple Hearts and makes an appearance in the new Muppet TV show The Muppets Mayhem. Recently, American Idol 21 also announced that Sara Bareilles and Halle Bailey will make an appearance and perform on Sunday's Disney episode.
Halle Bailey will be singing "Part of Your World" from the upcoming live-action The Little Mermaid. These weren't the only spoilers that American Idol released this week, because they also announced the two songs that each of the Top 5 will be singing on Sunday. 
They released this information exclusively via People. Here's each song that we'll hear on Sunday's episode: 
Colin Stough – "Real Gone" from Cars and

"

Nobody Knows" by The Lumineers, from Pete's Dragon
Iam Tongi –

"

Lava" from Lava and "Father and Son" by Cat Stevens from Guardians of the Galaxy Vol. 2
Megan Danielle – "Carried Me With You" from Onward and "You Can't Stop the Girl" by Bebe Rexha from Maleficent: Mistress of Evil
Wé Ani – "Into the Unknown" from Frozen II and "The Climb" by Miley Cyrus from Hannah Montana: The Movie
Zachariah Smith – "Just Can't Wait to be King" from The Lion King and  "Life is a Highway" from Cars
Besides "The Climb," and "Life is a Highway," a lot of these choices aren't songs we typically hear on American Idol. We've heard The Lion King songs plenty of times on Idol, but not "Just Can't Wait to be King" as much. We've heard "Let It Go" in many singing competitions, but not "Into the Unknown" as much. I'm really looking forward to these performances.
Let us know in the comment section which songs you're excited to hear on Sunday. 
Join us Sunday for a live recap of American Idol 2023 Disney Night. We'll see the Top 5 become the Top 3. Follow us on Twitter and Facebook for all things American Idol.