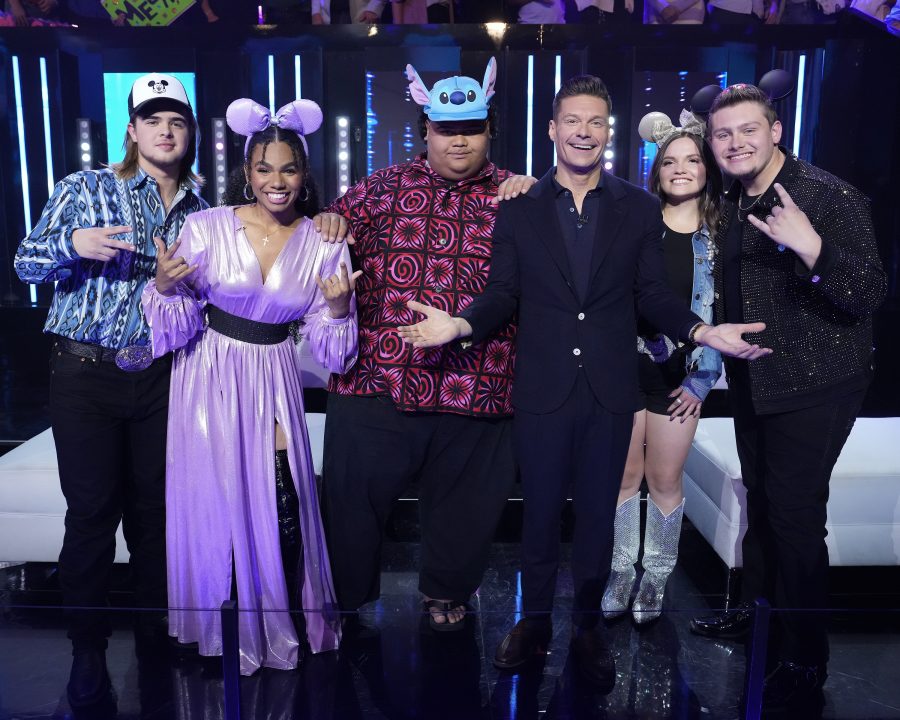 In a few days, the American Idol 2023 contestants perform for our votes. It's Disney Night, so we already know that we'll hear plenty of great performances. This year's Disney Night song choices are more exciting than ever.
Personally, I am really looking forward to hearing some of these versions of classic and new Disney songs. Last week, I predicted who would make the American Idol 21 Top 5, and now, I want to make an attempt to predict the American Idol 21 Top 3. 
I think all of the Top 5 have a pretty dedicated fanbase, so any of them could make the Top 3. However, I think Iam Tongi is still the frontrunner. He's loved by the viewers and the live audiences. I think he will make the Top 3. Now the other two are a little harder to predict.
Megan Danielle and Wé Ani are both very popular American Idol contestants. They also have The Voice fans behind them from their experiences on that reality TV show. Normally, I would guess that they would both take spots in the final three. However, Colin Stough is quite popular.
I believe he will also make the Top 3. Then it will likely be between Wé Ani and Megan Danielle to take the last spot. I think this will be when who gives the better performances of the night comes into play. This one will really probably be a split-minute decision. If I had to guess, I think Wé Ani may slightly edge out Megan Danielle.
I think Iam definitely makes the Top 3. The other two spots are too close to tell, but I believe Colin will likely take one of them. Then I think the final spot goes to Wé Ani, but I wouldn't be surprised if Megan Danielle makes it instead. Zachariah Smith is also very well-liked, so he may be the dark horse that pulls ahead in the race and secures a spot in the Top 3.
Who knows it may end up being a Top 4 for all we know.
So who do you think will make the American Idol 2023 Top 3? Let us know by voting in our poll and commenting.
Join us Sunday for another American Idol recap. We'll watch as the Top 5 gets down to the Top 3. The American Idol contestants will be singing Disney songs and Katy Perry and Lionel Richie will return to their judges' seats. Make sure to add us on Facebook and Twitter for more American Idol spoilers, recaps, exclusives, and much more.