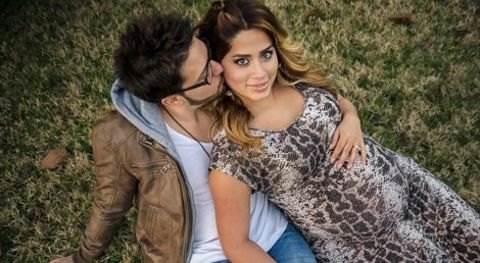 When he's not making music, he's making babies! Danny Gokey announced big news on Monday with the arrival of his first child, Daniel Emanuel Gokey, with his wife Leyicet.
Gokey revealed his happy news through People magazine and told them, "Leyicet and I are overjoyed to welcome the new member of our family. I'm ecstatic to be a first time dad and to have a new little buddy to hang out with."
The couple married nearly a year ago in January 2012 and is the second marriage for Danny Gokey after he lost his first wife during heart surgery.
Congratulations to the proud parents and their little boy. We'll just have to wait and see if they have a little girl next and name her Julia Guglia.
Source: People via Reality Rewind