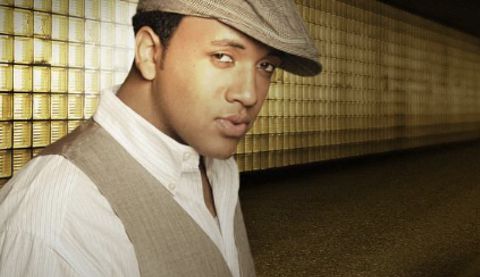 Another name on the returning singers list this season is Vincent Powell. Powell is allegedly part of the American Idol 2013 hopefuls who made it through the auditions and Hollywood Week to become part of the Top 40. This would be his second Golden Ticket after making it as far as Hollywood before being cut last season.
Vincent is a singer/songwriter/actor out of Austin, TX and puts himself in the Christian, Jazz, and R&B genres for his musical talents. Could we expect to see a little competition between him and Curtis Finch Jr. for the Gospel crown in the crowd?
Powell has a lot of available music to peruse online between his MySpace and ShowcaseYourMusic pages. Below are a few of his YouTube account videos with snippets from his album as well.