American Idol season 13 contestant Carmen Delgina is out to prove that her dad isn't the only one in the family with the chops to be an entertainer.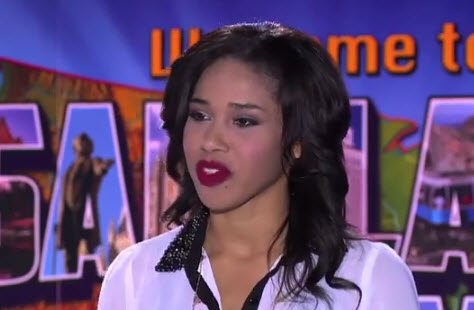 Before her audition, Carmen tells American Idol judges Keith Urban, Harry Connick Jr. and Jennifer Lopez that her dad is none other than Wonder Mike from the The Sugarhill Gang. They are suitably impressed by her lineage, but will they be equally as wowed by her voice?
We aren't so sure about Carmen's performance of "Tainted Love" by Gloria Jones. Her vocals don't come across as very strong, but it could just be a bad song choice. The judges decided they liked her enough to send her through to Hollywood though, so maybe she'll shine in the next round!
>> Click here for our full American Idol recap of the Salt Lake City Auditions.