A new FOX reality TV series is on the rise and one of our very own American Idol alumni just happens to be the voice behind the show's theme song. American Idol season 5 finalist Chris Daughtry was tapped to record the theme song for the new Utopia reality TV show, which debuted on FOX this week.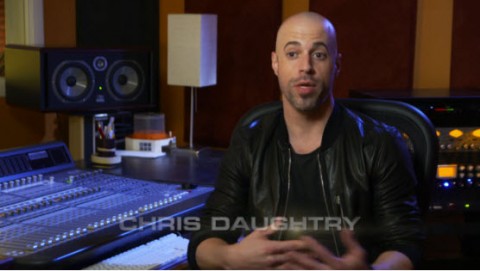 Daughtry says he was given a lot of freedom to work with the Utopia theme song so it would fit in with the feel of his band's latest album. "I wanted to make it more of a rock/pop kind of sound… it kind of blends in a direction we're already in. I'm really interested in seeing what people think about it."
As for the Utopia TV series itself, Daughtry says he's "never seen a show like this" before where "people are thrown to the wolves with no resources and no leader." He says it should be interesting to see "who the natural leader is" as the show progresses.
Check out the first five minutes of the Utopia reality show premiere featuring Daughtry's recording of the theme song in the video below.