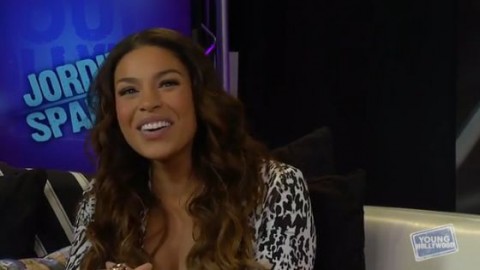 Jordin Sparks sat down with Young Hollywood for an interview this week where she discussed her role in the recently released movie, "The Inevitable Defeat of Mister & Pete." She co-stars in the film with American Idol's Jennifer Hudson.
Source: Young Hollywood
Along with details on the movie and what she's been up to Jordin discusses the awkwardness of staging a kiss scene with a 13 year old co-star. Yikes! Check out the video above and hear what she had to say.
Near the end of the video Jordin takes a few questions via Twitter and reveals a little insight to her new music. She explains "Before It Breaks" to be her favorite new song that she's set to release. Fans will have to wait a little bit longer to hear the whole performance though she's teased a short clip on Vine so far.
With new music coming out and a new season of American Idol 2014 about to hit maybe we'll see her back on that familiar stage to perform!