The sordid tale of Simon Cowell and his baby momma Lauren Silverman has closed another chapter. Simon's very pregnant girlfriend has finally completed her divorce with his former friend, Andrew Silverman. Lauren hooked up with Simon while she was still married, got pregnant with his baby, and then ditched her husband to be with the music and reality TV mogul.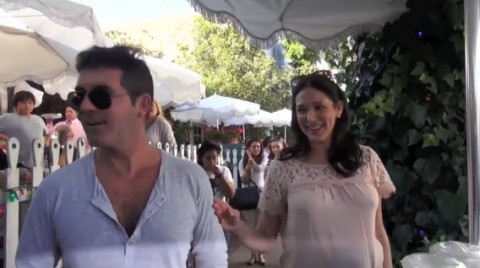 Does this mean that Simon Cowell may soon propose to Lauren Silverman and make an honest woman of her? Well, according to some rumors, the former
American Idol
judge has already been
shopping for a ring
. Whether or not he'll actually pop the question before she pops out his baby remains to be seen. Simon did tell Ryan Seacrest back in September that he would not expect Lauren to "be a single mother," but that doesn't necessarily mean he plans on getting hitched to her any time soon.
Lauren Silverman finalizes her divorce from ex-husband Andrew Sulivan.
Lauren's diverse settlement with ex-husband Andrew was reportedly 'amicable' according to
People.com
. Which is more than we can say for their breakup. Andrew wasn't shy about telling the press exactly what he thought about his then wife hooking up with his buddy behind his back. Let's hope things from here on out are a lot less rocky for Lauren, Simon, their baby to be, and Lauren's 7-year-old son with her ex-husband.