American Idol judge Jennifer Lopez has lined up quite a busy year for herself in 2016! Not only will she be returning for the 15th and final season of American Idol, but the sultry siren has also announced her first ever Las Vegas residency.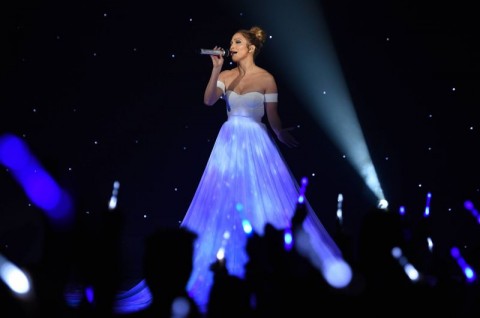 "I've been preparing for this moment my entire life," Jennifer Lopez said in a press conference about the new gig. "The show is going to be a multifaceted high energy Jenny from the Block party, mixing all aspects of what my fans and I love: dance, hip hop, Latin and pop. It's going to be the show I've always dreamt of creating."
The Jennifer Lopez Las Vegas shows will run for two hours and feature her biggest hit songs past and present, along with plenty of special effects and hot choreography.
Fans interested in catching Jennifer Lopez live in Las Vegas can see her at Planet Hollywood for the following dates: January (20th, 22nd, 23rd, 27th, 29th, and 30th), February (3rd, 5th, 6th, and 9th), May (22nd, 25th, 28th, and 29th), and June (1st, 3rd, 4th, 8th, 11th, and 12th). Tickets are on sale now.