Former American Idol season two finalist Kimberly Caldwell is loud and proud about her beautiful baby bump! Although Caldwell has been open about her pregnancy on her social media accounts, including her Instagram, the gorgeous blond singer only put out the official announcement to the press this week.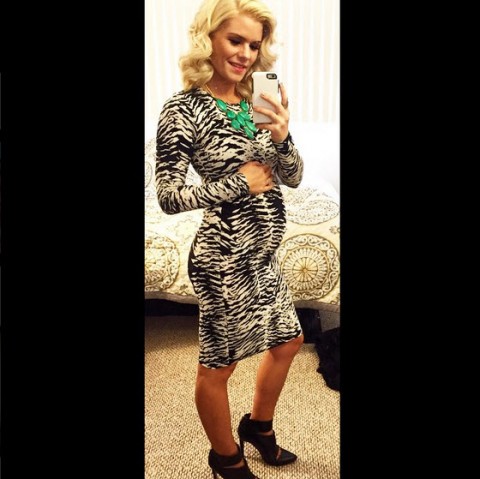 "At 18 weeks along we are so overjoyed to be preparing for the arrival of our baby girl, Harlow Monroe Harvey," Kimberly Caldwell told People magazine. Every day feels like a gift and is filled with overwhelming support and love from our family. We are so grateful to finally be past that grueling first trimester and loving rocking my bump.
The couple originally announced the happy news of a baby on a way two months ago with a post to Instagram featuring a positive pregnancy test.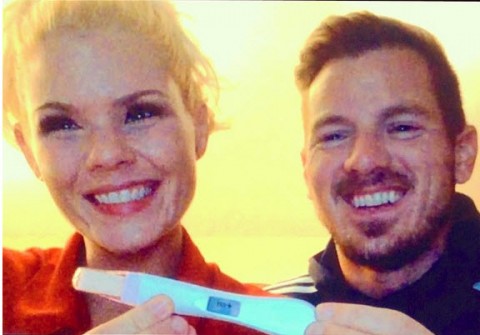 Although Caldwell didn't make it into the Top 5 during her run on American Idol, she used the show as a launching point for a successful career as a singer and television host. Her debut album, Without Regret, was released in 2011, and she has several independent singles out there as well.
Caldwell has also appeared in numerous television shows, including P. Diddy's Starmaker, LA Ink, Best Ink, and Franklin and Bash. She also had a guest roll in the film Wrong Turn 2: Dead End.
Her biggest project, however, is the baby girl on the way with soccer player husband Jordan Harvey. Kimberly Caldwell and Jordan Harvey, a Vancouver Whitecaps FC defender, married on December 31, 2014.