The fans and critics seem to agree, American Idol 2014 judges Harry Connick Jr., Keith Urban, and Jennifer Lopez are the best panel the show has had in many seasons. The real star behind the judges' table, however, is unquestionably new arrival Harry Connick Jr.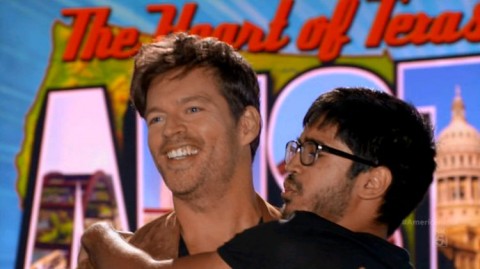 We've had wacky American Idol judges before. Take for example the often incomprehensible actions of former judge Paula Abdul, the absolute insanity of Nicki Minaj, or the random weirdness of Steven Tyler. We've had purely funny stars behind the panel in the past, such as talk show host Ellen DeGeneres.
We've also had plenty of American Idol judges with tons of industry and musical knowledge, like Randy Jackson, Mariah Carey and Kara DioGuardi. Many of these judges have also shared a deep caring and compasion for the contestants, such as Keith Urban, Paula, and Kara.
What makes Harry Connick Jr. unique on the American Idol season 13 judges panel is his rare combination of all these qualities. He is wacky enough to be fun, but not freakish. He has a terrific sense of humor that infects and engages the other judges and the contestants.
Harry also cares about connecting with those contestants and being critically honest with them while still having compassion for their hopes and dreams. Plus, the singer, songwriter, actor, and musical prodigy has vast knowledge and experience to draw from while evaluating potential future superstars. Which is why we find it so hysterical when people don't know who he is, which is entertaining in itself.
Bringing Harry on board was a brilliant move by the producers, and we only wish they had done it sooner. He's the gel that cements the whole American Idol 2014 judges' panel together. Without him, Jennifer and Keith might fall flat and come out kind of boring and wishy-washy. With Harry, it creates a whole different and delightful dynamic. We can't wait to see what is going to happen with the three of them each week going forward.
We were inspired to write this little post by an article one of our Facebook followers wrote called "6 Reasons Why Harry Connick, Jr. Has Saved American Idol." We hope you will hop over, give it a read and enjoy it as much as we did!