American Idol judge Keith Urban may be giving fans too much of a good time at his concerts. At his latest gig on Saturday in Boston, 22 concert goers were hospitalized and several dozen more were treated on scene for alcohol-related issues.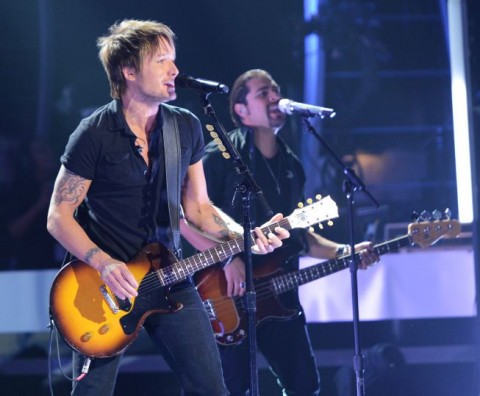 According to The Boston Herald, "alcohol-related issues" sent 22 Keith Urban fans to the hospital on Saturday night. Emergency medical services responded to 46 medical calls in total. In addition, over 50 people were taken into "protective custody" by police, most of them intoxicated.
"Last evening's Keith Urban concert was not anticipated to present with the volume of issues handled, but measures were in place to provide appropriate and adequate care and protection to all patrons. As a result, although there was a higher than expected volume, appropriate care was available through the expandable model," Mansfield Police Chief Ron Sellon and Fire Chief Neil Boldrighini said in a joint press statement.
American Idol judge Keith Urban was not totally clueless about his concert getting a bit out of hand. In a video message sent out on Twitter after the show, Keith sayd it was "a great night tonight. It was killer. Gosh, up on the lawn tonight, that was nutso. It was so cool."
We aren't really sure if a score of people ending up in the hospital or getting arrested is really that "cool" but it certainly seems to indicate his fans were having a hell of a time.
More than 18,000 fans in total were on hand for the Keith Urban concert at the Xfinity Center in Mansfield, Mass.