American Idol 2014 winner Caleb Johnson is working like crazy on his new album Testify, which is due out in just a few short weeks on August 12. Caleb's first single, his coronation song As Long As You Love Me, has been out on iTunes since the finale. We've been waiting impatiently since then to hear more from the upcoming album and finally we have a new song to share!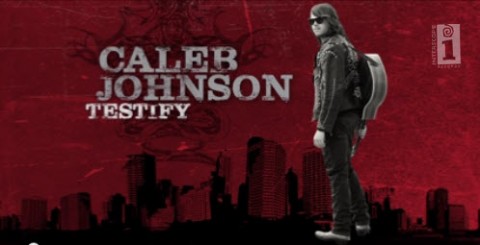 The new Caleb Johnson single just released from Interscape is titled "Only One" and it shows a bit of a softer side to the American Idol season 13 winner. Actually, the song has a very similar sound and feel to some previous tunes we heard from former American Idol winners Phillip Phillips and Chris Daughtry on their post-Idol debut albums.
"Only One" is a lot more pop than rock n' roll, which is certainly a different sound than most of Caleb Johnson's roaring performances on American Idol. The song, which Caleb co-wrote, is radio friendly and has plenty of mass appeal. However, we are kind of left longing for Caleb's wilder side after waiting for his rebel yell to kick in and not getting it.
While it was nice to hear Caleb giving us nice ballad for a change, we do sincerely hope the rest of his album will be filled with that loud, over-the-top, crazy rock n' roll sound that earned him our votes and the American Idol winner title.