Another week of American Idol auditions wrapped up last night on FOX and now we're closing in on the end of the run of Golden Tickets. So what have the Judges seen so far that gives them hope for Season 14?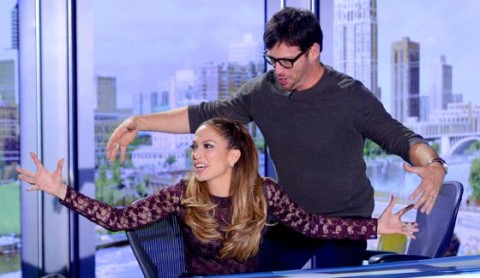 Jennifer Lopez and Harry Connick Jr. sat down with FOX Audio Central to discuss what they've discovered during the American Idol 2015 auditions and what's keeping Idol relevant and a leader in talent competition television.
Harry reflected on the contestants they've seen so far and how it's possible for Idol to keep doing what it's been doing for all these years:
"It's been pretty extraordinary.  I mean, you have to wonder after a show like American Idol has been on the air so many years, like if talent is just going to keep coming, and it really does.  I mean, we've seen people in all four cities that we've been to so far that are extraordinary, and it's going to make for a really good show," says Harry.
Jennifer says American Idol still works in Season 14 because it continues to be about the talent in front of the panel, not behind it.
"You know, I'm a very big believer in if it ain't broke, don't fix it.  So, you know, Idol is America's  show.  It is America's favorite show.  over the past decade and honestly I just feel like it's about the contestants.  We have great, great singers this year. 

I'm so excited to see Hollywood week and what that comes out like and see who kind of rises to the top.  Just like America, you know, I take the ride with everybody else and I think, you know, it's going to be just as great as it has been in the past."
I know I've been impressed with the singers they've found so far in the auditions and what that means for the weeks and months ahead on American Idol.
Keep watching and joining us every day for more coverage all season on Facebook, Twitter, and by Email Updates!
Source: FOX Audio Central