American Idol auditions for season 15 kicked off in July across the country with mass events in Denver, Savannah, Philadelphia, Little Rock, and San Francisco. The American Idol season 15 audition bus also toured through other major cities and small towns across the U.S.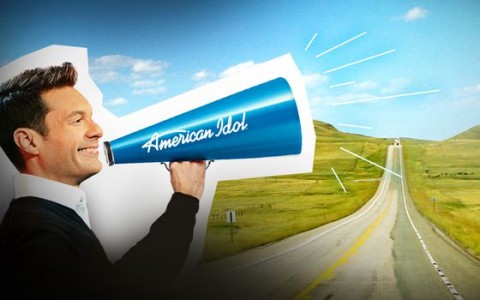 The auditions are long over now, but the American Idol 2016 hopefuls still have a long way to go before they make it into the finalists for the final season of the show. Although we won't get to see what's happening until the new season premieres on January 6th, the contestants have already gone through Hollywood Week (spoilers!) and the Top 51 have been chosen (more spoilers!).
American Idol judges Keith Urban, Harry Connick Jr., and Jennifer Lopez will be returning this season to judge last batch of talented singers to compete for the final American Idol winner title. From what we've seen so far on the YouTube channels of the Top 51 contestants, it looks like they've done an amazing job of picking great talent at the American Idol auditions this past year.
Check out a behind-the-scenes look inside the American Idol auditions taping process from 2015 with host Ryan Seacrest.
American Idol Auditions – Inside the Idol Auditions with Ryan Seacrest:
Check back with us once the season starts for complete coverage of the American Idol 2016 auditions from across the country!