American Idol season 9 alum Katie Stevens has been cast on the upcoming two-hour CSI finale. Stevens will play the daughter of Catherine Willows (Marg Helgenberger), starting her first day on the job as a level one crime scene investigator.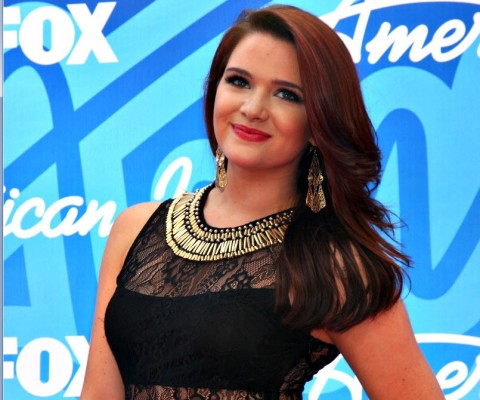 Since placing eighth on season 9 of American Idol, Katie Stevens has been busy both as a singer and actress. She stars in the MTV series Faking It as the character of Karma Ashcroft and was nominated for Best New TV Actress at Logo TV's NNA 2015 Awards. She previously appeared in Todrick Hall's YouTube hit "Beauty and the Beat", which has racked up over 2.9 million views so far.
This will be the third actress to play the character of Lindsey Willows on CSI as she has aged through the years of the show. Now in her early 20s, the daughter of Catherine Willows is an "over-caffeinated younger, bubbly version of her mother," according to Billboard.com.
The two-hour CSI finale airs on CBS on September 27. Tune in to see Katie Stevens in action as the newest member of the CSI family.