Original American Idol winner Kelly Clarkson loves performing all kinds of music, and she's more than happy to tackle fan requests of all kinds. So when she was asked to do Nick Jonas' hit song "Jealous" at New York City's Radio Music Hall, she jumped right on that and totally killed it.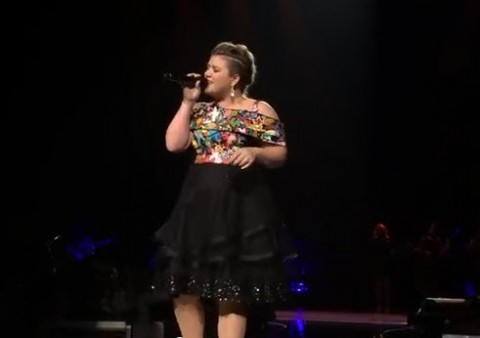 "I'm so excited to sing this song because I love this guy. We're going to be touring together in Canada after we finish here in the States," Clarkson told the cheering crowd. She dedicated the song to 'Danielle', who requested it from the audience.
Clarkson says it is fun for her to "do a fan request every show, letting someone in the audience pick a song for us to cover." She says it is a way to keep the shows from becoming monotonous, and it keeps the band on their toes!