Former American Idol season 4 finalist and Broadway star Constantine Maroulis has been arrested twice in just one week! Maroulis was taken into custody last Wednesday after an alleged domestic violence incident involving his girlfriend, Angelina Reed. The singer was arrested again on Sunday after violating a restraining order.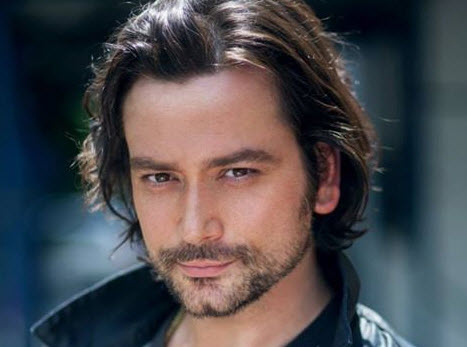 Constantine Maroulis was hauled into jail by police last week after his girlfriend claimed he threw her on the ground and kicked her in the groin. After being released on bail, Maroulis filed a restraining order against estranged girlfriend Angel Reed, claiming she was the one who attacked him. According to the Daily Mail, the singer's rep says Maroulis was trying to break up with Reed, and begged her not to hit him.
Even though he was the one who filed for the restraining order, Maroulis was arrested again on Sunday for violating it after e-mailing Reed. She contacted police and complained about the communication, prompting officers to haul Maroulis back to jail. He once again quickly posted bail and was released the same day.
According to the singer's rep, Maroulis did not mean to send the email to Reed. Instead, he allegedly claims the note, which detailed the events leading up to his fight with her, was supposed to just go to his lawyer. Supposedly, it only went to Reed because he accidentally copied it to her.
Maroulis and Reed met on the set of the Broadway show Rock of Ages. The two have a daughter together, Malena James Reed-Maroulis. A rep for Maroulis said in a press statement that the former American Idol star plans on filing criminal charges and taking his now ex-girlfriend to civil court so he can visit his daughter.
Sources: ContactMusic.com, Daily Mail