The American Idol 2015 premiere is about to kick off, so what better time to take a look at the real impact this show has made on the lives of some of it's most successful contestants? Will you be surprised at the top earning American Idol alums of 2014? We actually were a bit startled by a few names that appeared on the list and how much they earned last year!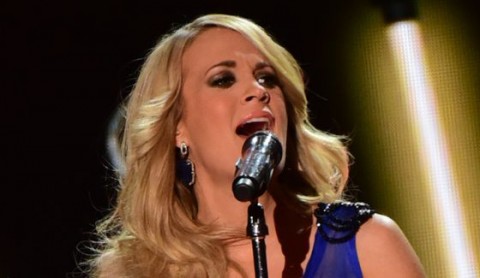 Each January, Forbes puts out a report on which former American Idol contestants made the most in the previous year. The name at the very top this time should be little shock to anyone.
Country superstar Carrie Underwood had a banner year in 2014, earning over $10 million before taxes with her new NFL gig, The Sound of Music: Live! TV special, touring, and huge album sales once again. However, Forbes notes that she did have quite a bit of a drop in earnings from 2013, when she took in a whopping $31 million.
Read on for the rest of the  highest earning* American Idol alums in 2014:
2. Kelly Clarkson – $8 million
3. Phillip Phillips – $5 million
4. Taylor Hicks – $3.5 million
5. Scotty McCreery – $3.5 million
6. Adam Lambert – $2.5 million
* Earnings reported by Forbes are estimates compiled from various sources and reflect pretax earnings from June 2013 to June 2014.