Among the new faces on American Idol 2015's auditions will be Trevor Douglas who is showcased in one of the latest Season 14 promos released by FOX.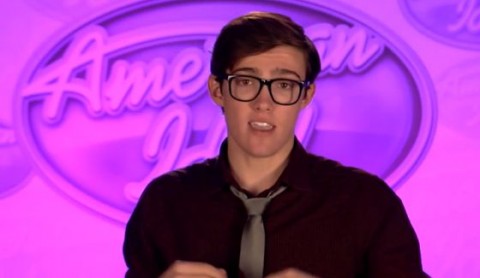 Trevor Douglas was just 16 years old when he auditioned to become the next winner of American Idol. Hailing from Texas, Trevor may appear in this week's debut of the auditions starting with the Nashville, TN round of events.
Trevor describes himself as "a party in a box" which took me a moment because I thought he was saying he'd be singing that. So what does he sing for his Idol audition? We'll soon find out, but as far as how his chances at a Golden Ticket went, you can check our American Idol spoilers for more on that.
Watch Trevor Douglas perform "Smooth Criminal" as part of his YouTube channel:
What do you think of Trevor Douglas's chances at becoming the next American Idol Superstar?